The exhibition SQUAT/special features resembles a stripped down gym where the audience can book time with a personal trainer. Through close follow-up and the use of VR-technology, the audience will experience a virtual world that questions the autonomy of the individual and the limits of subjectivity.
Personal trainers: Kasper Holm and Hilde Pytkowski.
In SQUAT the fitness apparatus is utilized to display its inherent structuring of the lived socio-political experience. Maren Dagny Juell relates the flexibility searched for in the gym to the subject caught in an economic world — where ageing, decay and rigidity becomes the navigation line between ultimate defeat and possible protest.
Potos: Susann Jamtøy for TSSK and artists own.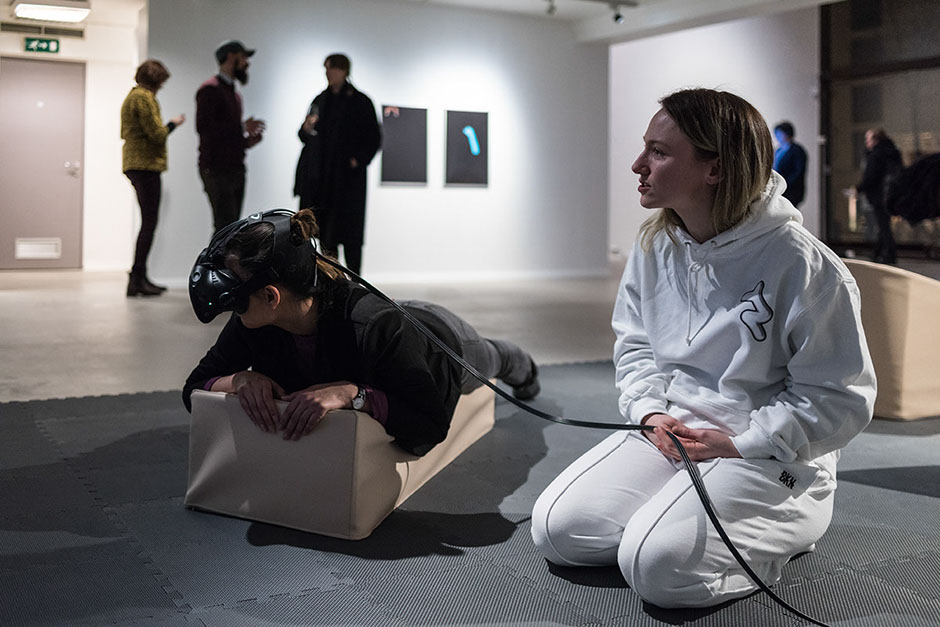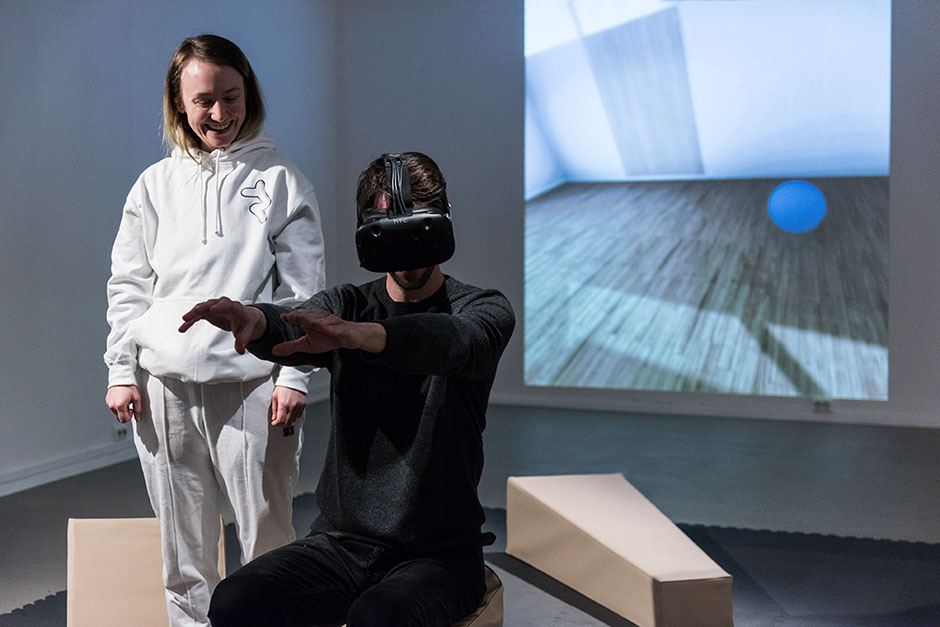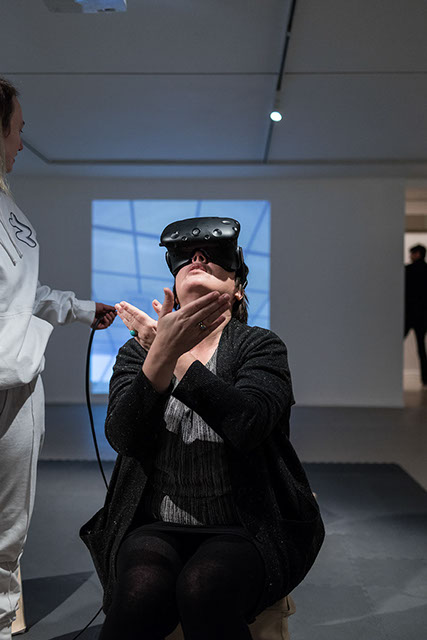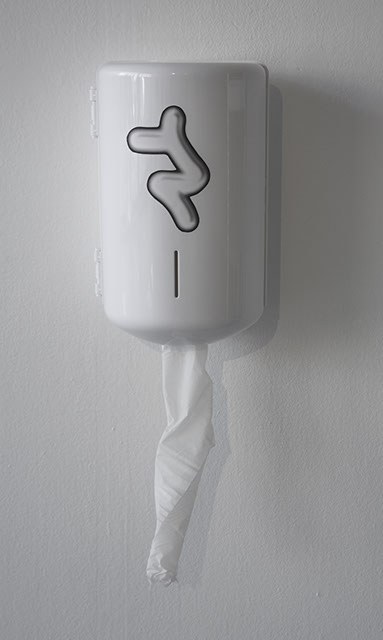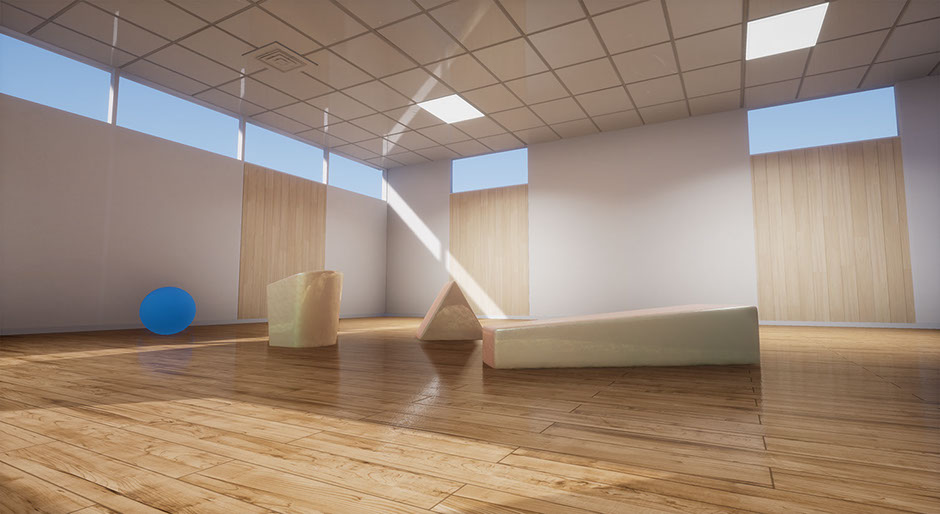 More images from this VR piece can be viewed here.